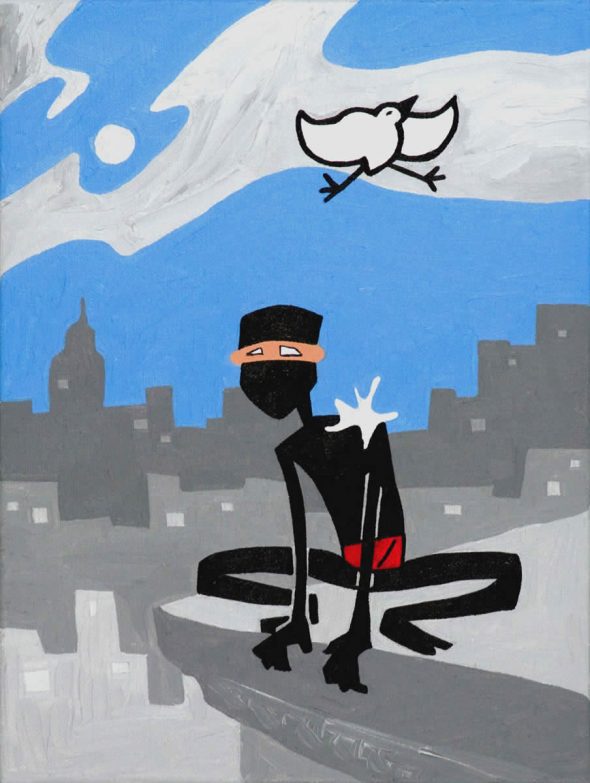 from Everyday Ninja series
9″ x 12″ x 1.5″, oil on canvas, painted on sides, signed on back
Today we find Ninja while he is on patrol… unfortunately the hunter has become the hunted with an occurrence that makes you want to say, "oh scat!"
Everyday Ninja chronicles the adventures of a Ninja as he lives in modern times. Filled with humor and irony, the Everyday Ninja series explores our absurdity as we watch his.
Come back every day this week for a new Ninja painting!
and check out my
ebay store
to get yourself your very own Kyle painting.