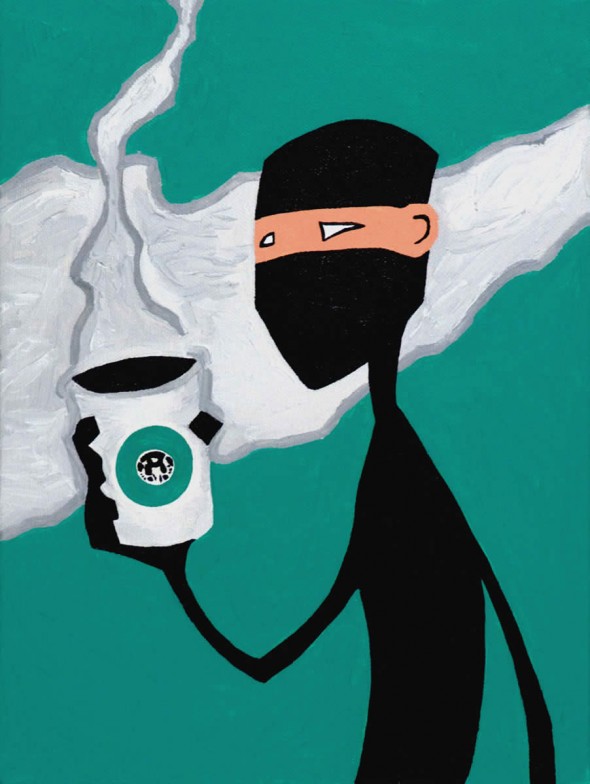 "
Ninja Star Bucks
"
from Everyday Ninja series
9″ x 12″ x 1.5″, oil on canvas, painted on sides, signed on back
SOLD
(location: California)
Today we find Ninja while he is enjoying his favorite drink. Something that he can't live without! Coffee! It helps Ninja stay Hyper-Ninja. On a cold day, it can also help give him a smokescreen for sneaking around.
Any of you punsters have a name for what drink he ordered?
Everyday Ninja chronicles the adventures of a Ninja as he lives in modern times. Filled with humor and irony, the Everyday Ninja series explores our absurdity as we watch his.
the flying banana auctions are ending soon! check out my ebay store