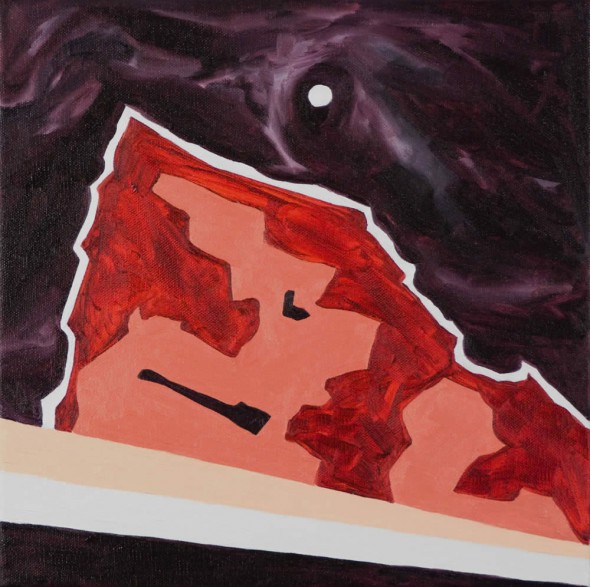 "
Red Rocks
"
12″ x 12″ x 1.5″, oil on canvas, all sides are painted, signed on back
SOLD
(location: New York)
Another big part of Rock n' Roll are the Rock Concerts and the Rock Venues.
I went to a show last weekend (Styx and Boston, for those who are keeping track) at a venue called Red Rocks in Morrison, CO… and it was freaking awesome. It's a beautiful amphitheater on a hill with large red rocks all around with the city of Denver on the horizon. You can see it in the U2 video for "Bloody Sunday".
This painting is inspired by my memories that night. Such an amazing time.