Allright. so originally WEEK ELEVEN was going to be superheroes AND video games… well, truth be told… the superheroes are fun, and the video game sketches started coming out contirved… so it is going to JUST be super heroes. here's a little about why:
One of the biggest influences on my life and in my artistic style is the world of comic books and the treasures of super heroes found within. Comic books entered my life at an early age, and immediately clicked with my desire for adventure, fun, women, and the feelings of success.
So if you are modernly geeky like I am. I hope you enjoy the next five paintings as much as I will enjoy painting them. For everyone else… I don't understand why you aren't geeky…. it is so much fun.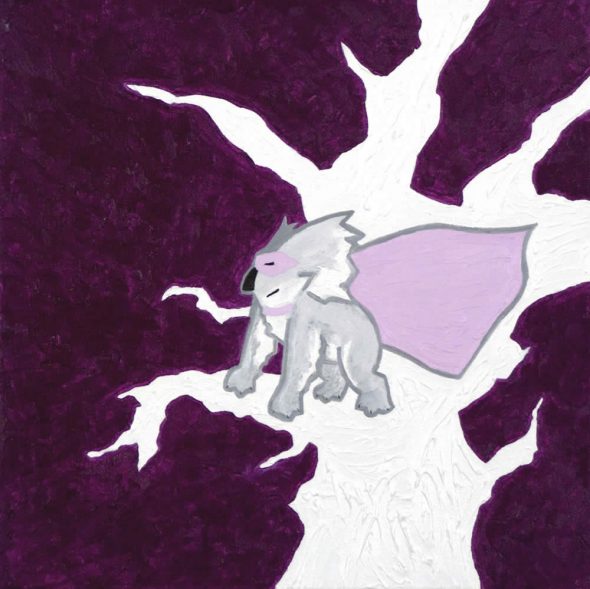 "Koala's Alter Ego"
12″ x 12″ x 1.5″, oil on canvas, all sides are painted, signed on back
SOLD
Koala by day… something else by knight.
Fueled by recent injustices by the wombat clan, Koala has decided to take matters into his own hand. A brand of vengeance that can only be brought by a marsupial.
Look out, outback. Koala's Alter Ego is here to stay.