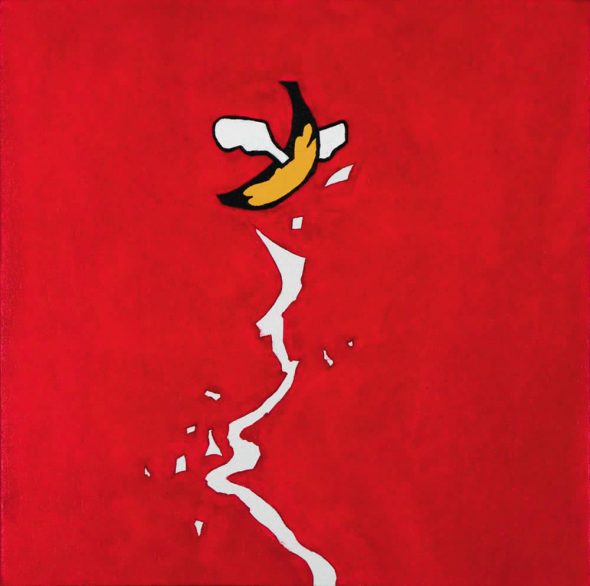 "
D.O.Banana
" (After Murakami's 1994 ZuZaZaZaZaZa)
12″ x 12″ x 1.5″, oil on canvas, painted on all sides, signed on back

SOLD
location: South Korea
The other day I went to the Murakami exhibit at the Brooklyn Museum of Art (by the way, if you live in New York, you have to go!) It was amazing. The things this guy has accomplished are inspirational.
So this is my little ode to him and his work.
His version had a mickey mouse-esque mascot of himself on top. I put my dreams and aspirations.