Flowers. The prettiness of nature. After a few requests for flowers, that's what this week is all about.
My first fascination with flowers in art came from one of my heroes, Vincent Van Gogh. He painted many flowers over his short career and imbued them with so many different thoughts and feelings.
So, now I get to explore the thing that we bring home to the ladies when we apparently did something wrong – the flower. That and learn about color and light and painting things not directly from my imagination.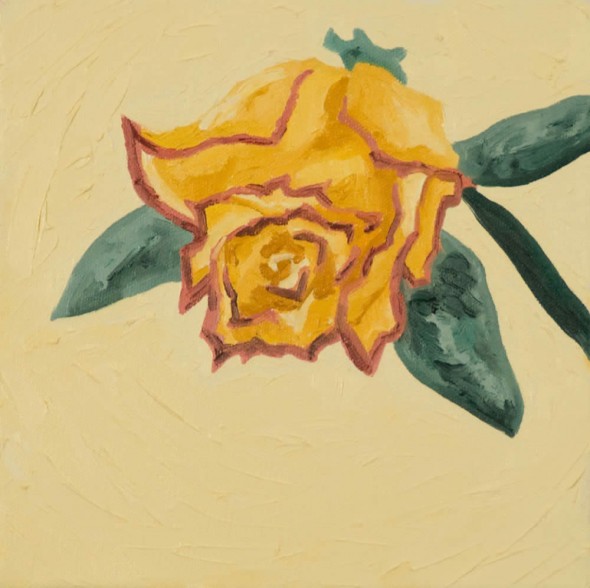 "Yellow Rose"
8″ x 8″ x 1.5″, oil on canvas, all sides are painted, signed on back
SOLD
(location: Colorado)
The colors of a rose, when given as a gift, stand for different aspects of a relationship. Yellow is friendship. For when you care about someone and wish their friendship will last forever.